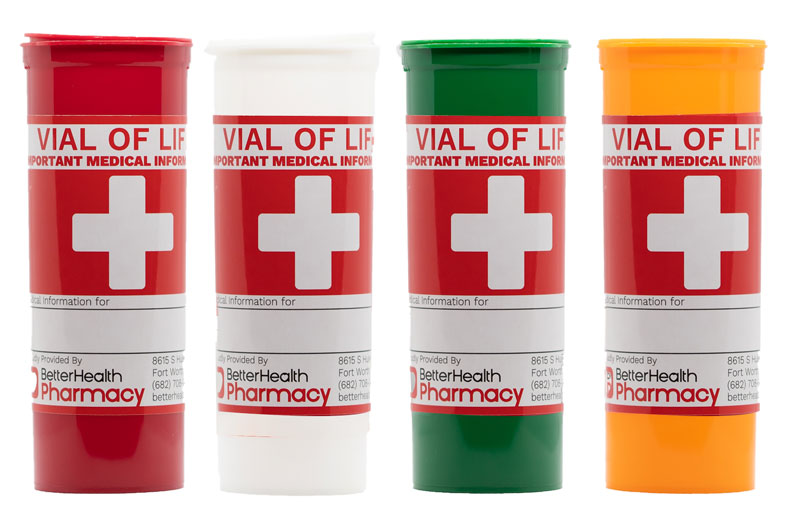 Get a FREE* Vial of Life Kit from Better Health Pharmacy
The Vial of Life kit includes a door decal, a Vial of Life pill bottle, and Vial of Life important medical information document. This kit can save your life in the event of a medical emergency when paramedics and first responders arrive.
To get your FREE Vial of Life kit (limit 1 free kit per person while supplies last):
Complete your Vial of Life Important Medical Information Form online or print a PDF copy out and fill it out on paper.
Bring the completed form to Better Health Pharmacy and we will give you a Vial of Life Door Sticker and Vial of Life pill bottle. (Get directions to our store)
Bring the kit home, and put your Vial of Life Medical Information form inside the Vial of Life pill bottle. Place the vial in your refrigerator so that it is easy to find by paramedics or emergency personnel.
Lastly, put the red Vial of Life sticker on your door so that medical personnel and first responders know you have a Vial of Life in your refrigerator.
*Limit 1 Vial of Life kit per person. While supplies last.